Compatibility Descreen plug-in with macOS Catalina
With macOS Catalina Apple introduce new standarts for security and privacy. Many old applications become uncompatible with the new macOS.
Adobe states that Photoshop CC 2020 & Photoshop CC 2019 work with macOS 10.15 (Catalina) but have some known compatibility issues.
The Descreen 6.4 plug-in is not fully compatible with macOS Catalina because it was not designed to work on that OS. The next Descreen version should be fully compatible with Catalina.
To use Descreen 6.4 with Photoshop CC 2020 on macOS Catalina 10.15.2 you may follow these instructions:
1. Launch Descreen: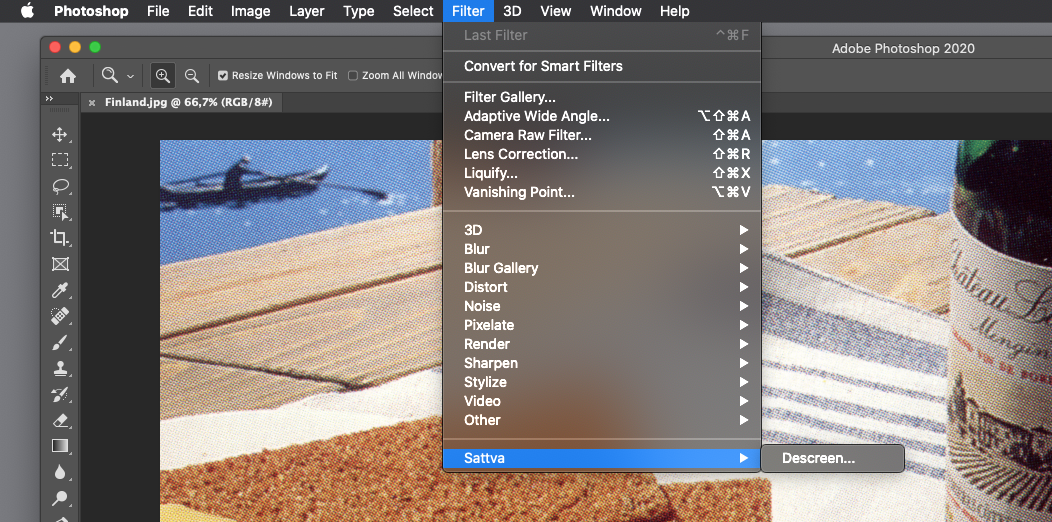 2. The alert will appear. Click cancel. The alert may appear few more times. Click Cancel each time.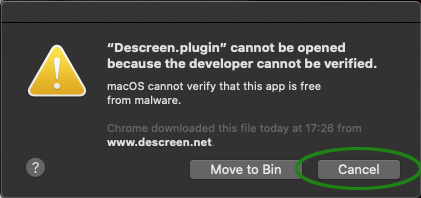 3. Close Photoshop.
4. Open mac System Preferences and click Security & Privacy: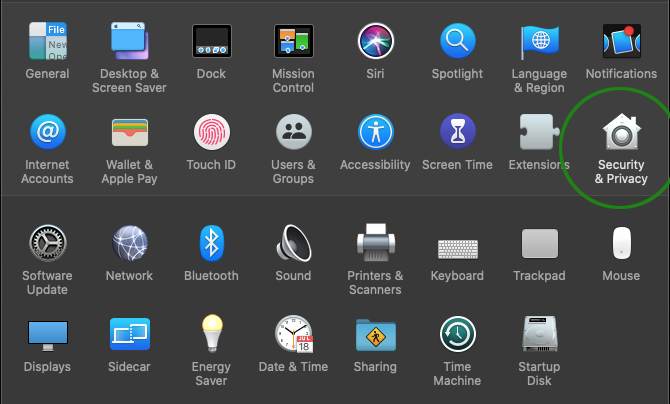 5. Click the lock to make changes: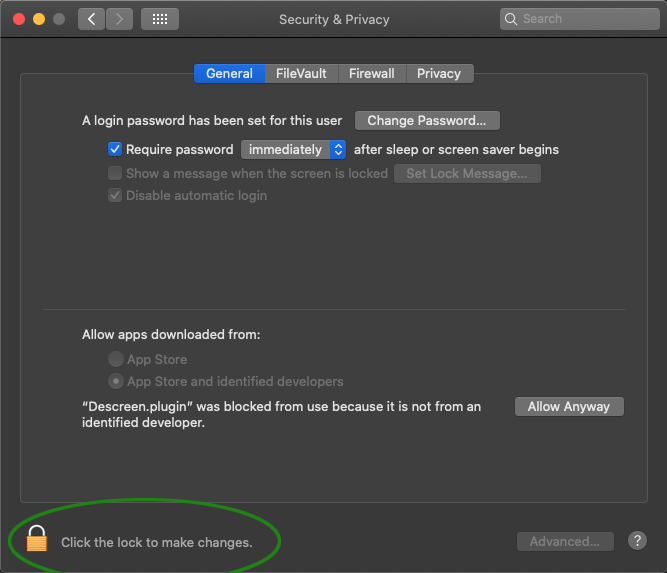 6. Click Allow Anyway to unblock Descreen.plugin: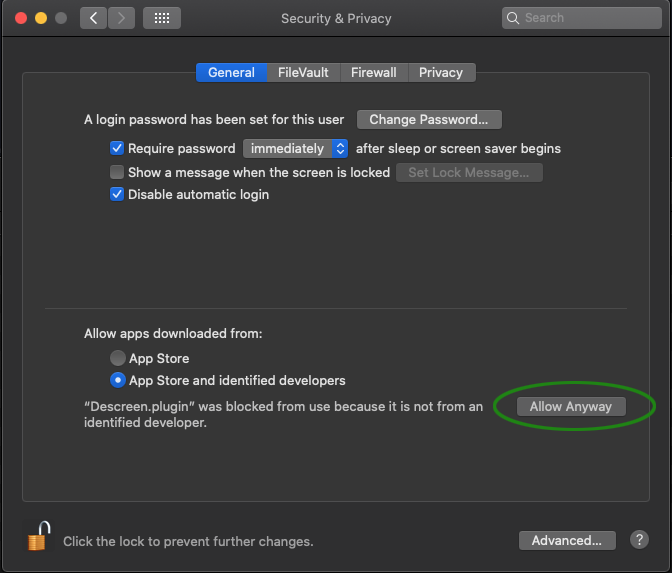 Close the System Preferences.
7. Open Photohop and launch Descreen. The warning dialog will appear: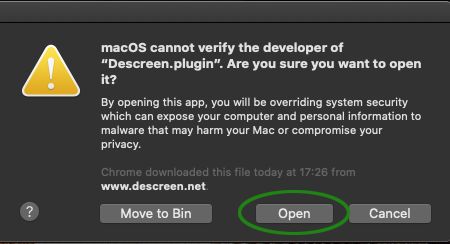 Click Open.
After that the plug-in should work as usual.